About Us
Custom Clutch, Joint and Hydraulics is a fabricator and distributor of clutches, driveshafts, power take-offs, push-pull control cables and hydraulic products. We rebuild, repair and manufacture almost any requirements you may have for these product areas. We have 2 Ohio locations: Cleveland and Canton. We have been in business since 1960. We are proud of the expertise of our staff of long term employees.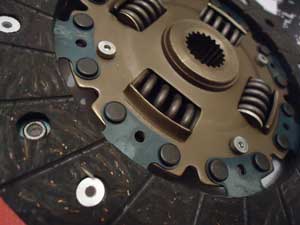 We offer machine shop services to support our products. We have balancers for clutches and driveshafts. We have testing equipment for control cables, heavy duty brake cables, hydraulic pumps, valves, hoses and cylinders. We offer in-house and field engineering services. We provide the highest quality service and workmanship for our customers.
We offer sales support and complementary pick-up/delivery service within our market area. Our sales personnel also offer product stocking services as needed. We normally can ship parts and assemblies the same day as ordered.
We welcome your review of the products and services that we offer.
Please contact us for pricing and availability for your product needs.