Hydraulics and Power Take-Offs
We stock and repair PTOs, hydraulic cylinders, pumps, motors, steering units, filters and accessory valves. We have a Meyers Plow test stand for simulating operation of plow power units.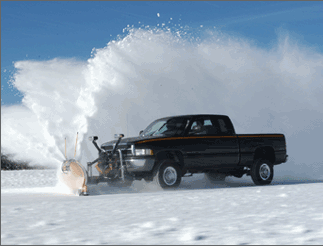 Hydraulics
We sell hydraulic lifting and lubrication equipment and accessories.
We distribute snow plow replacement parts for Meyer, Western, Fisher, Wausau and Diamond plows.
Power Take-Offs
Power Take-Offs utilize vehicle power to drive accessory operations.  A Power Take-Off must be properly matched to the vehicle transmission and to the auxiliary equipment being powered.
Other needed information is:
1)   Transmission make and model.
2)   Type of driven equipment.
3)   Input horsepower required of the driven equipment.
4)   Desired operating speed of the driven equipment.
5)   Approximate engine speed desired during operation.
6)   Direction of the driven equipment shaft rotation in relation to
direction of engine rotation.
7)   Type of connection between PTO and driven equipment
(Driveshaft or Direct mount)
8)   Mounting location (Bottom, Top, Countershaft, Left or Right)
9)   Other PTO speeds or reverse gear requirements.
Our PTO department stocks quality Chelsea parts and assemblies. Chelsea utilizes a cast iron case for long life.  This is the brand that OEMs prefer for quality and reliability.  Shift options include cable, wire, electric and air.  Give us an opportunity to quote on your next application.
Please contact us for pricing and availability for your product needs.